Climate controlled wine storage facilities designed for optimal storage and customer convenience. Customer access 7 days a week. Have your wine shipped directly to your locker. We provide wine transportation services.
Secure Wine Lockers
Temperature and humidity are maintained at static levels. Security and surveillance systems are constantly monitored. Our locations in Sausalito and Mission Viejo are minutes from the highway providing convenient access for individual and commercial wine collectors from San Francisco, Marin, and Orange County. These are Marin and Orange County's best wine storage facilities.
Steady Climate
Each of our wine cellars maintain 56 degrees and 55-65 percent humidity. The cellar is equipped with a fully redundant refrigeration system.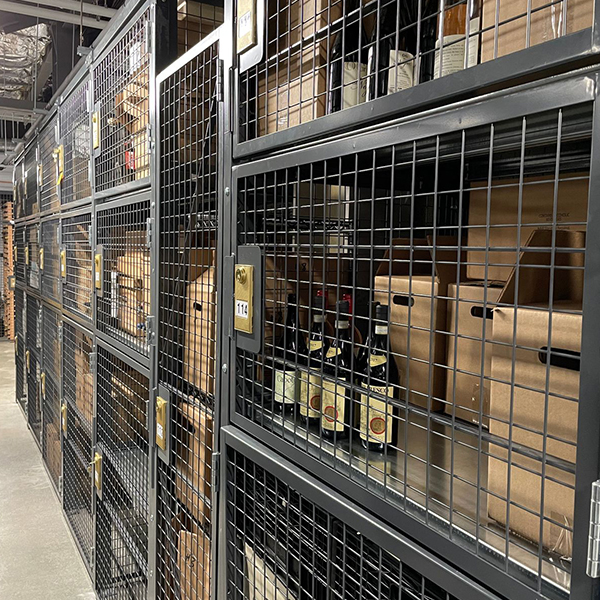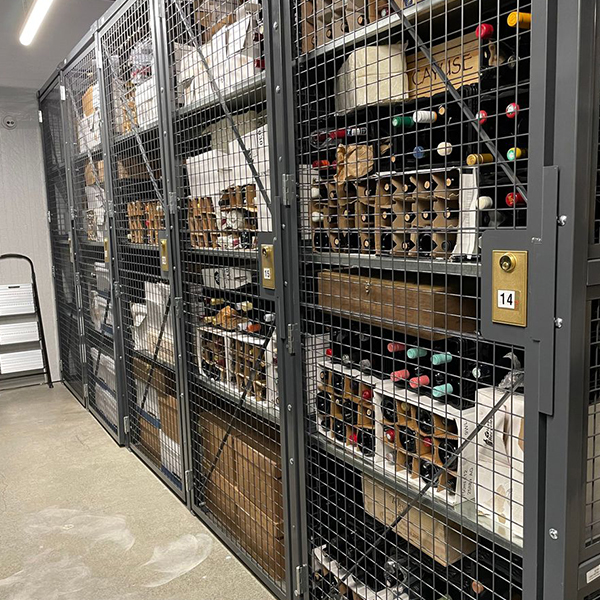 Tons of wine locker sizes available, from 12 cases to 256 case walk-in rooms
Customer keypad or fob for 24/7 or 7 am to 10 pm, 7 days a week wine storage access
Hand-made customizable wooden racks for your bottle sizes and locker size
Competitive wine storage rental prices in the San Francisco, Marin, and Orange County markets
Sausalito and Mission Viejo are both easily accessible from major highways and have ample parking at the entrance of the wine storage facility.
Wine Transportation: we pick-up/deliver across the Bay Area and Southern California for shipments sent across the US
We can receive your wine shipments and put them directly into your locker